We are tired of being cooped up in the house, although this past Saturday we were lucky enough to have a pretty decent day and was able to get out for a walk! But that's not enough for these two Chi's!!
What's that, do I spy something growing in that yard over there, could it be the first sign of Spring?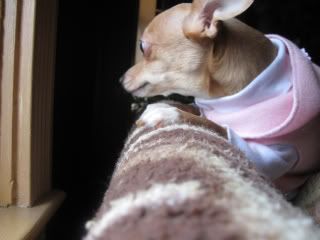 Oh no, false alarm, only some green paper blowing around in their yard.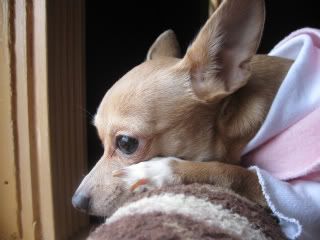 Yep, we are tired of the winter.