Oh boy, was I a lucky dog!!! I had a date with my girlfriend Sally Jean, woo hoo!!

Have to make sure I look studly for her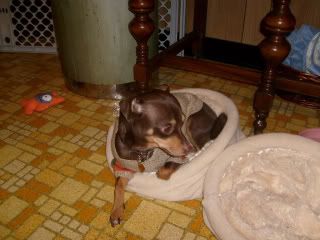 Can you see how excited I was waiting for her?


When is she getting here? Ah, there she is.....she's looking mighty foxy in her pink shirt!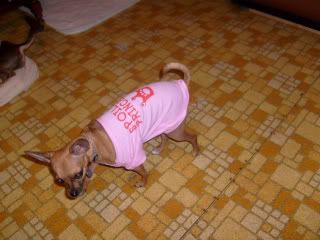 Mmmmmm, you smell good Sally Jean, what perfume are you wearing? Eu de Butt??



Of course, Lilibell had to be her usual prissy self and wanted nothing to do with Sally. She just sat there and played all by herself. But that's okay by me, gave me more alone time with that little vixen!



Can you see the love in my eyes? They're glowing red from all the love, BOL!