Mom is very conscious about the quality of food we eat, making sure that our food contains the right nutrients and protein. She doesn't like us to eat anything that is loaded with chemicals or yucky fillers. She became very intrigued about this new kind of food called Vital, made by Freshpet, after she read about how well Tessa liked it. Mom went on the Vital website and read up on the ingredients it contained. Tessa mentioned that Freshpet has a blog and they were looking for pups to try out their food for free. All you need to do is leave a comment and then be willing to blog about it if you are selected. Well, we made sure that Mom left a comment for us and before we knew it, she came in the door Friday carrying a big white box!

Mom, is all this for me??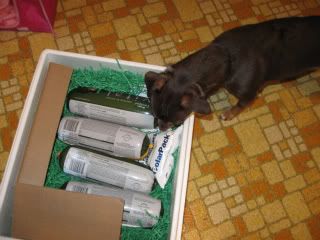 What? What do you mean I need to share with Lilibell????



Okay, I guess I'll share, but let me take a little taste first, just to make sure it's okay for Lilibell to eat, BOL!



Even Dad tried it!!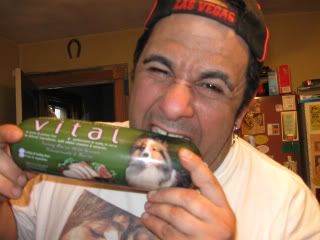 Which one do we want to try first?



There's so many nummy choices....there's salmon and ocean whitefish recipe, turkey recipe, bison and beef recipe, and chicken, beef salmon and egg recipe! Okay, I think we'll go with the turkey recipe.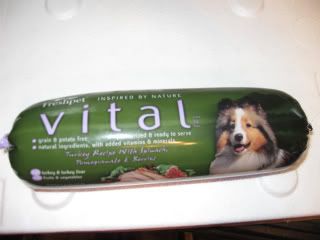 Look at these nummy ingrediants:
Turkey, turkey liver, spinach, blueberries, pomegranate, cranberries, carrageenan, broccoli
What makes Freshpet Vital good food for us, is that it is made with high quality quality meats and poultry, it's all natural without the use of preservatives or yucky chemicals, and it's 100% completely balanced!!

Okay Mom, quit the talking and get our suppers! We want to try Vital!!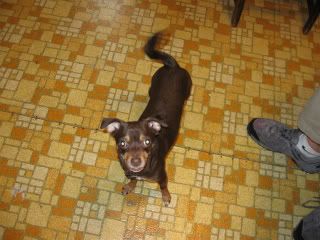 Hurry up Mom, hurry up, hurry up!



Furfriends, just take a look at this nummy food, you can even see the bits of blueberries!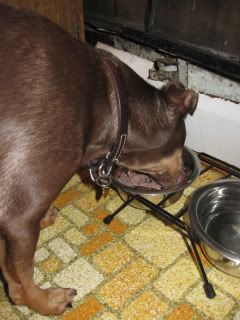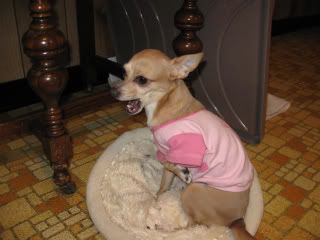 Mom, that was deeeeeeeeelicous!!!

Mom, you are dah BOMB for taking care of us and providing us with the best food available!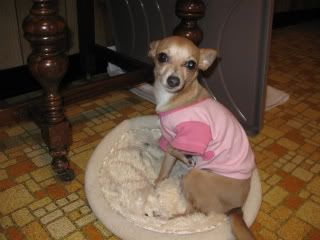 We also have to give a shout out to Tessa, because if it weren't for her, we'd never have heard about Vital! Tessa, you are the Nummy Goddess of dog food!!



Mom says that she highly recommends Vital to all of our furry blogfriends out there. So come on guys, have your hoomans check it out!