It started raining Sunday night, and it rained, and rained and rained some more. Tuesday it was still raining! And that's when the state we live in started to get into trouble.....from floods! Water, water everywhere! There are some rivers in the state of Rhode Island that flood when we get a lot of rain, it's almost normal routine around here. But the rain we got early this week was so bad that the rivers really flooded.....whole neighborhoods, a major interstate highway, and a big mall....all were under water!
Thank dogness the neighborhood we live in is up high and there are no rivers near our house, but about a mile down the street there's the Woonasquatucket River that runs right under the main street, Atwells Avenue, we live off of. And boy did that river flood!! It was like a river running right down the middle of Atwells!
You have to understand furfriends, it's been a very long time, like 200 years, that Rhode Islanders have seen flooding such as this. And this flood has caused so many problems and woes for our little state. The city we live in, Providence, got almost 10" of rain since Sunday night!!
This is down the street from our house
And this one is of a shopping plaza that's in that section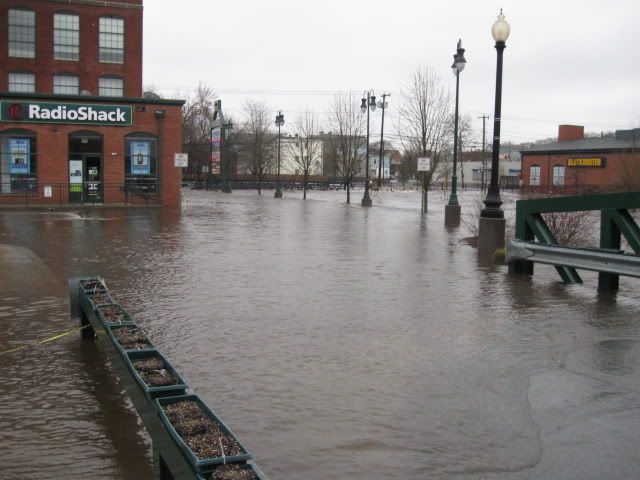 This is the Woonasquatucket River that runs underneath Atwells.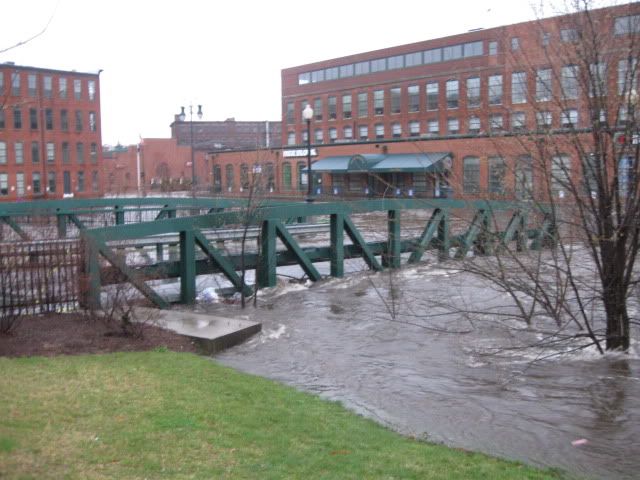 Dad took a video of the flood, the rushing in the background is the sound of the water rushing down the street!
Thankfully, we are all safe and dry and the weather has rewarded us for what we went through, it's supposed to be in the 70's this weekend!