Today Mom and me had a day together with Auntie Lori, and cousins Nate and Harry! We went to Johnston Memorial Park for the annual Apple Festival and I had so much fun!Our day started when Mom dressed me in the pretty pink harness that our dear friend Susan had made for me.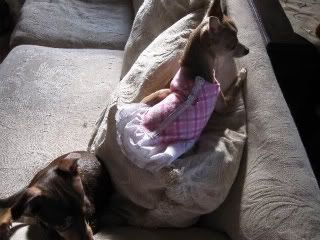 When Mom put that on me, I knew that we were headed out for a fun day. Mom at first was talking about taking Chewy, but Dad wasn't sure if they allowed dogs in the park (wait a minute!!! I'm not a dog...I'm a child wrapped in fur, BOL!), Mom decided to just take me, as I'm much, much quieter than Brother, and if anyone said anything to us, she would just pop me into my VB bag.Here's Brother pouting because he can't go, but then Mom gave him his Nyla bone and he was much happier, plus Dad was staying home with him, so he wouldn't be alone.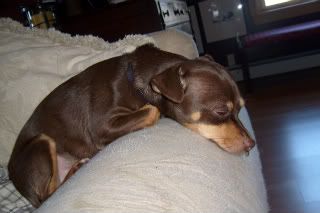 Then we were off!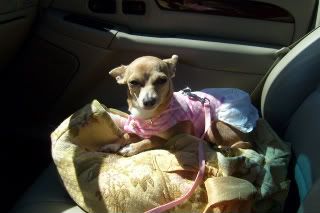 We were to meet Aunti Lori in the parking lot of Shaws.Where is Aunti Lori?
Is that her??
It was a good time at the festival.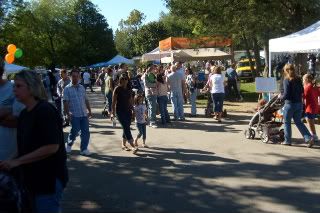 I didn't really want to do a lot of walking, I preferred to ride in Mom's arms. I guess I was in a lazy mood today, BOL!
Mom, I as a princess need to be carried by you!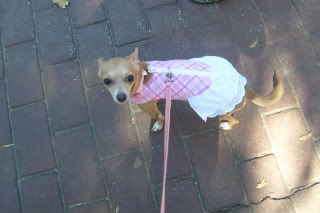 Plleeaasssee pick me up!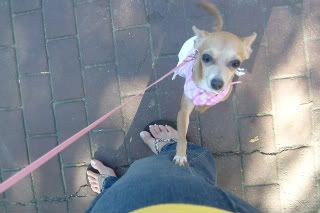 There's my cutie cousins Nate & Harry.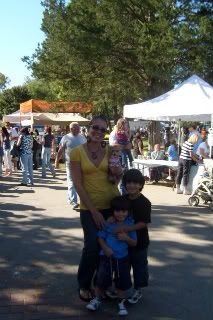 Boy, was I pooped! As soon as we got into the truck to go home, I fell right asleep!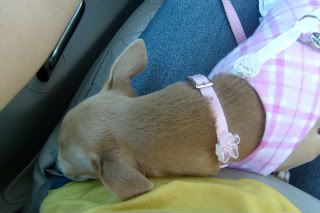 And then when I got home I pooped out on Dad's shoulder until it was suppertime.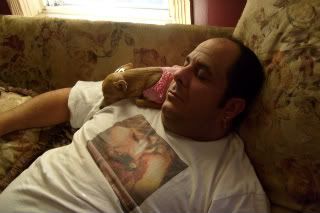 I sooooo love Mommy & Me days!!