Mommy decided that this past Saturday we would have a Mommy and Me Day! She said that she had lots of running around to do and needed someone to keep her company. As Chewy does not behave at all in public (he can be very embarassing with his LOUD barking!), and Daddy always likes to sleep late on Saturday mornings, that left me to go with her (but then again, I'm always the one that goes with her!). She dressed me up in my new dress from Petco, which I just love, it's blue with pink and yellow hearts on it and it's even sparkly!

First we went to Toys R Us to get cousin Suzanne her birthday gifts. Mom put me in the carriage and I rode around the store like a princess (which I am, of course!). There were a ton of little kids there, and I had so many come up to me and pet me, which I really don't like, a Princess needs her space! Then on to Home Depot, then after that we had to go to Shaw's for human food. I love it there, there's so many good smells in that place, but my favorite part in the store is the checkout line, all the nice ladies who work at Shaw's always come over and ooh and aah at me.....I feel so special! After that one more stop at the liquor store then it was homewards bound!

When we got home, I think Chewy was a little mad at me for going out with Mommy, but hey, if he wasn't such a pill in public then he could go too!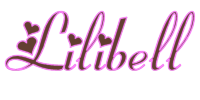 P.S. From Mommy......I forgot to bring my camera with me, so unfortunately I don't have any pics of our outing....sorry folks!