Furfriends, you won't believe what happened to me! I had to have a bath and it wasn't even that time of the month!

We were out on our daily walk when I stopped to check some pee mail. Chewy came over, decided he didn't like that pee mail and added his own to it. Problem was was that I was still checking out the pee mail and, yep, you guessed it, Chewy peed on me!!!

When we came home, Mom told Dad that I needed a bath pronto! I do not like baths, I do not like to get wet, and I certainly do not like the drying time afterwards.


Chewy thought that he would get away with not having to get a bath, because of course

he

wasn't the one who got peed on. But, hahahaha, little did he know that since I was getting a bath Dad figured he would give him a bath too (hahahahahahahahaha Chewy, serves you right for peeing on me!)


After our baths, it was time for our usually zoomies to try and dry ourselves off as fast as possible.


Chewy, you better not pee on me
anymore!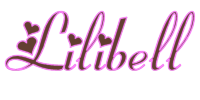 Hey furfriends, Chewy here. For the record, I did not pee on Lilibell on purpose, I can't help it if she was in the way! I warned her by lifting my leg, but evidently she did not take the hint.

Also, unlike Lilibell, I do not mind baths at all!! When I was a little puppy, I used to climb in the shower with Dad when he was taking a shower and now when I get baths I stand there like the good dog I am, whereas Lilibell is always trying to flee the sink. When I get a bath, Lilibell thinks that our pawrents are killing me in the sink, BOL! She stands there and cries and cries until I am all done. If you think I'm kidding, here's a video Mom took of her.


So, I hope the record is set straight now!