When Mom came home from work last night, she told me that I got a package in the mail! I wondered who it was from, but Mom told me we had to wait until after supper to open it up.
Who could it be from? It's from Riley!
It says "Sealed with a Kiss!"
Have to open the card first....a Valentine's Day card!
Riley wrote "Please be my Valentine" Of course I'll be your Valentine!!
What's in this package Mom?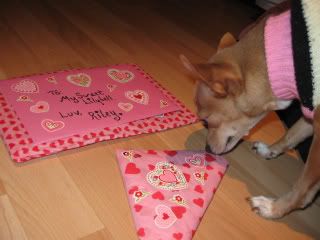 Three pretty bandanis!!
And in the big package there was a shirt that said "Be Mine!" Yes Riley, I'll be your's!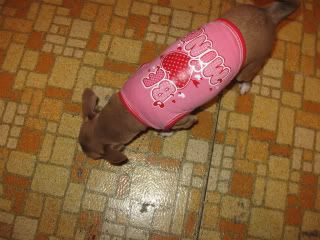 Don't I look so very pretty in my new shirt!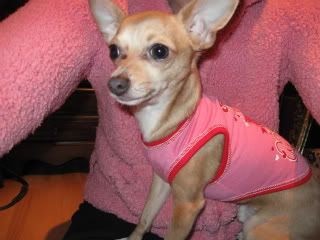 Here I am modeling one of my pretty bandanis! Purple, one of my favorite colors! How did you know that Riley? You're good!!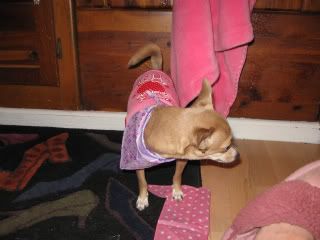 Chewy, get away, these are my pressies, not your's!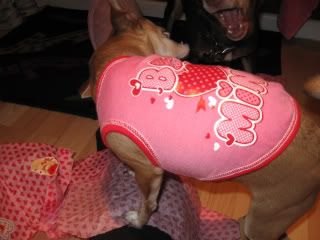 Hmmmppf, fine be that way. Girls!!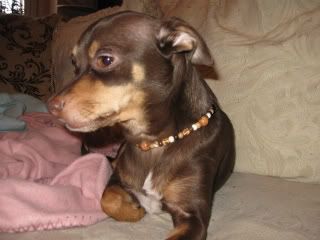 I'm going to put Riley's card right next to my pup tent, so that I can see it whenever I want to!
Riley, thank you for being the sweetest pup in the world and for thinking of me, I will cherish your card and presents forever and ever! I know that you're with pretty Tessa, but I just want you to know that if she ever gets tired of you (and she would be a fool if she did!), I'll be here for you waiting, because you are my forever Valentine!!