Riley
, ever since I first laid my sweet puppy eyes on you, it was love at first sight. I just couldn't get your luxurious white hair out of my mind, and those
beautiful
puppy eyes I've fallen head over heels for. I will be your
forever
Valentine sweetie and love you for the rest of my life.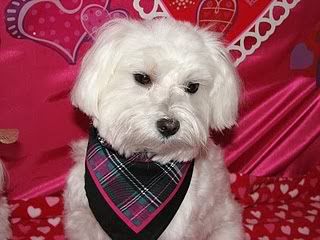 I may not be a Maltese, or as big and strong as you are, but I am very fashionable,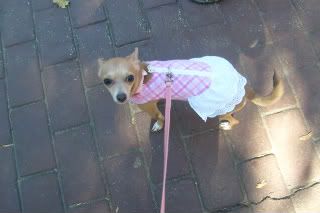 so I know we'll look good together on a night on the town, and I am pretty much a quiet and contemplative doglet,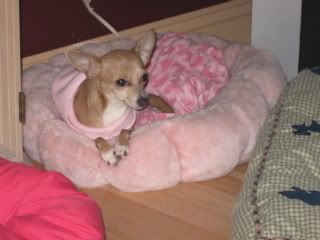 although I have been known to voice my opinion, quite loudly, every once in a while!
Here is my special Valentine's outfit specially for you that I made my Mom go out and get for me, BOL! Look, it even has cupid wings on it, so I can go and fly to my Valentine's sweetie!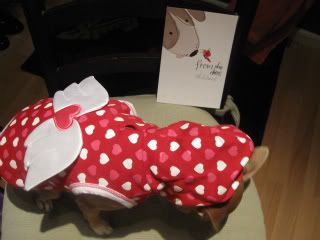 And here is my special card to you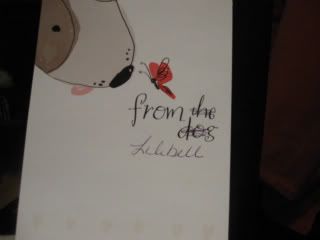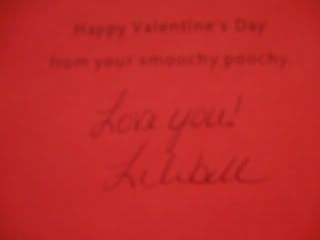 (If you're having a problem reading it, it says "From Your Smoochy Poochy, I love you Lilibell" Mom was having problems with the flashy box!)
And of course it's sealed with a kiss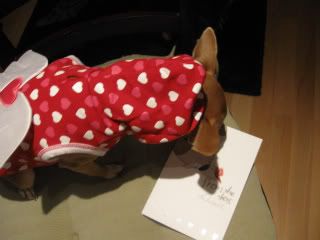 So Riley, will you be my Valentine's Sweetie?