On Saturday, Mom had a burfday party for me!! My Auntie Lisa came over with Dylan and my furcousin Sally Jean (well, actually, I consider her my girlfriend, BOL!). I had so much fun with Sally, she's not prissy like Lilibell, which means that she really wrestles with me, and I mean
really
wrestle!
Mom made a very special Burfday meal for me, Lilibell and Sally, we got to have a hamburger with some broccoli and carrots! It was so yummy!
But then after I was done with my supper, I got put into prison!! Humpf, imagine that, the Burfday boy in prison at his own party!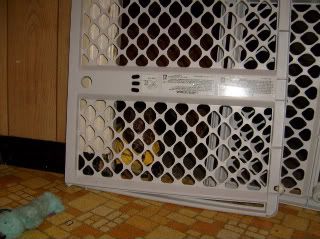 (
Note from Mom....After Chewy got done inhaling his supper, he promptly went over, pushed Lilibell out of the way and proceeded to eat her supper, then when he got told no, he then went over to Sally and did the same thing! I think he thought that since it was his birthday, he could do whatever he wanted, lol!)
Then everyone gathered around me and sang Happy Burfday to me! After that was the best part, we got to eat the delicious cake Mom made for me! Thank you Mom, it was soooooo nummy!! It was made with peanut butter and had carrots in it and more peanut butter on top!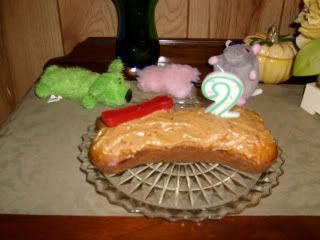 This is my hoodie that Mom and Dad got me for my present. It says "Security" on it, Mom said that I'm definitely the security guard at the house, of course I am, I have to let them know when I hear someone coming up the stairs...who knows, it may be a bad hooman!!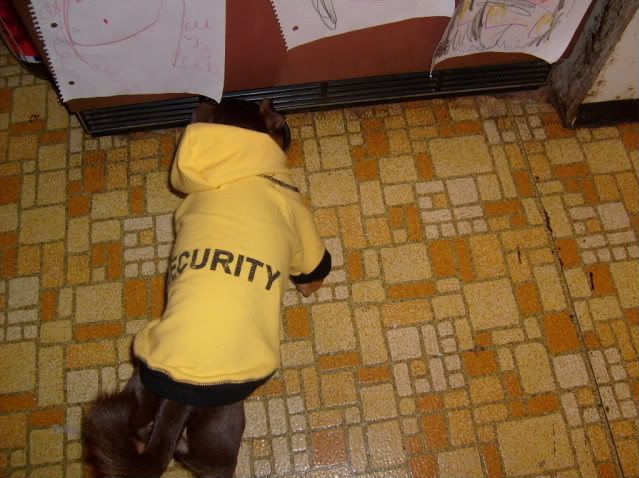 And here is my lovely girlfriend modeling the necklace Mom made for her, I think she looks very foxy in it, BOL!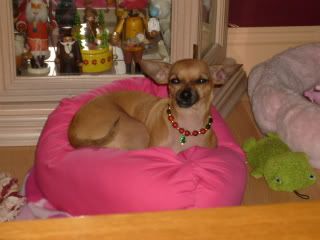 And the two girls together, I don't think Lilibell likes Sally all that much. I think she may be jealous of her (you know how girls are!). And I think Sally is giving Lilibell the stink eye here, BOL!!!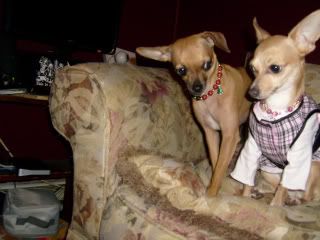 And here is a video of me and Sally having a little wrestling fun
I have to say that I am a very lucky dog to have great parents who love me and help me celebrate my very special day!