Tiffany and the munchkins
are having an "Ear"istible contest and here are our entries.

First up......Miss Lilibell


Lilibell's ears have always been, since she was about 12 weeks of age, standing at attention. They've never gone up and down like most Chi's ears do when they are still little. We had a nickname for her when she was younger, we used to call her our "alien baby" because her ears in relation to her head at that stage were much, much bigger! Now that she has reached her full size, her head and ears are much better proportioned!

When Chewy was little, his ears were floppy like every other puppy. Then, for about two weeks, they were standing at attention!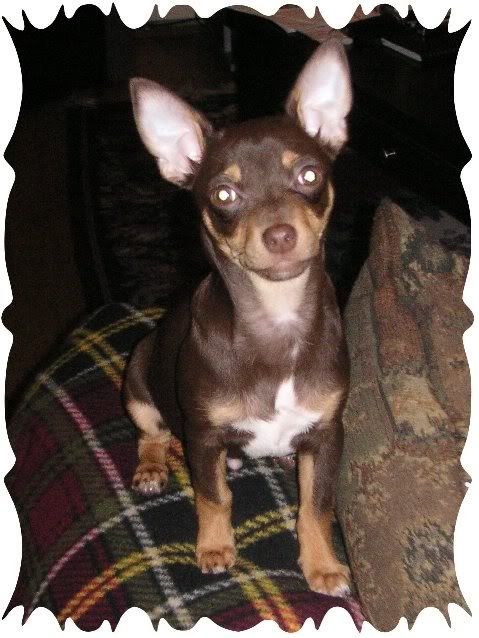 After that, they went up and down, and we always thought that was due to his teething. Until one day.....they went down and never came back up! But that's okay, because I think that his floppy ears (or "lazy ears" as I like to call them, sometimes, when he's sleeping, they will be standing at attention, and when he's awake, they're floppy, almost like he's too lazy to make them stand straight up, lol!) make him even more adorable! Sometimes, he looks up at me with an innocent look in his eyes, and his floppy ears give him an even more innocent air about him, and it always melts my heart!