I am 3 today!!
But the celebration was yesterday, and boy was it a pawty! So today was just spent vegging out on the couch with the Mom and Chewy.
Wednesday the Mom spent the afternoon getting ready for the pawty.
The cake was in the oven
Snoopervising to make sure it comes out perfect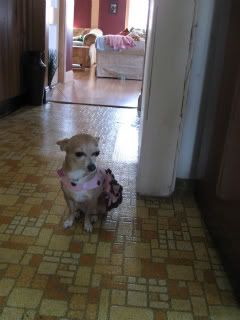 The meatballs and sauce were made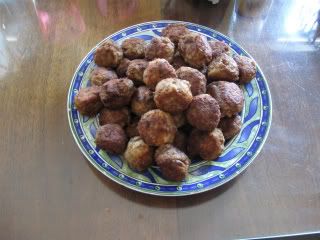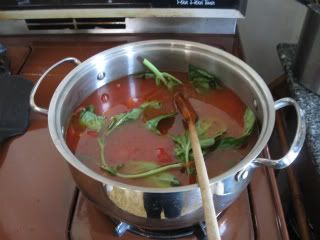 The peaches were pureed for the peach mojitos (Adults only, BOL!)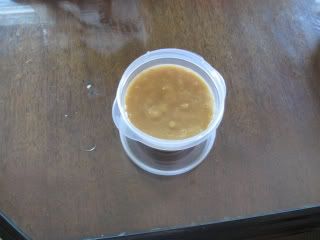 And the hamburger was made for our birthday dinner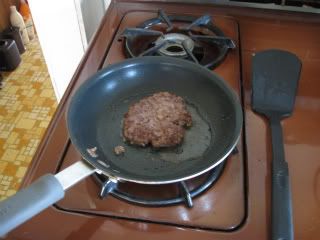 Then we helped to clean up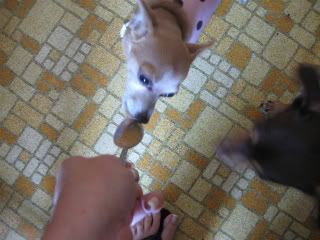 The day of the celebration dawned sunny and warm and we got all pupped up. The Mom made all 3 of us (me, Chewy and Sally Jean) birthday pawty outfits!!
Here I am waiting to debut my Diva tutu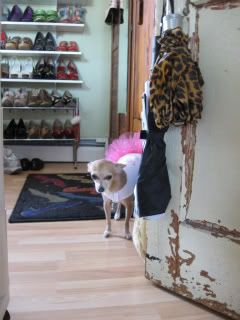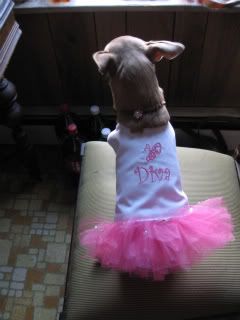 Chewy with his new vest, he looks so very handsome in blue!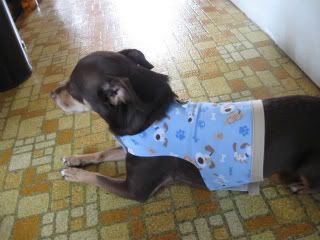 And Sally Jean in her sassy Girly Skull tutu
Time to chow down on our birthday dinner. Every birthday the Mom makes us a hamburger with steamed broccoli and carrots......nummy!!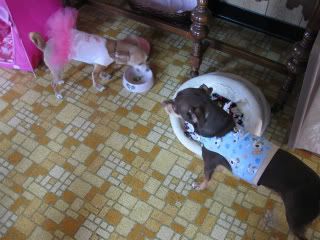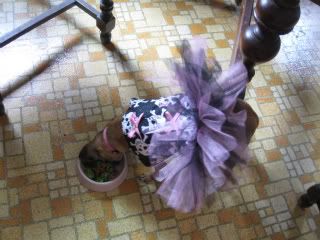 Taking a break from the pawtying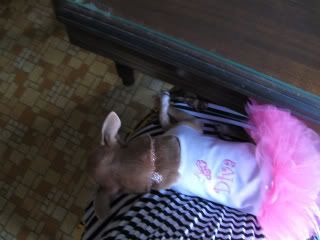 Time for the Happy Birthday song and cake! We were waiting alllll night for this delicious cake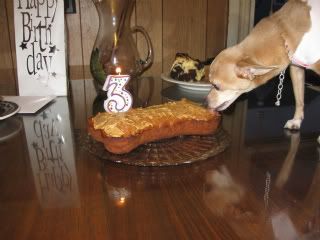 The gang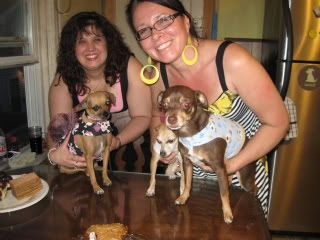 Chewy all pooped out from so much pawtying and cake, BOL!
Thank you Mom, once again, you threw a fabulous pawty and really know how to make us feel special on our special day!