Saturday night was the night of my big birthday celebration bash! Mom and I spent the day in the kitchen getting everything ready, I snoopervised her while she slaved cooked and baked, making sure she didn't burn my birthday cake or the meatballs, steamed the veggies just right and cooked the hamburgers to pefection.
Then it was time for us to put our best pawty outfits on and wait for the guests to arrive.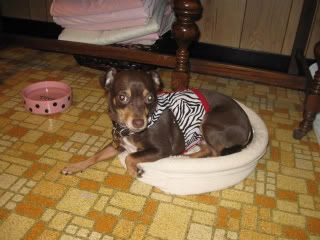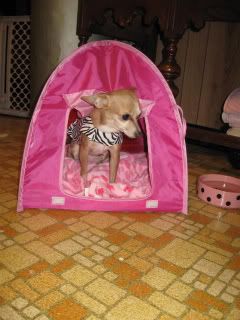 We were waiting on Auntie Lisa, Auntie Julie, the Boy and of course my divine girlfriend Sally Jean.
I think they're here!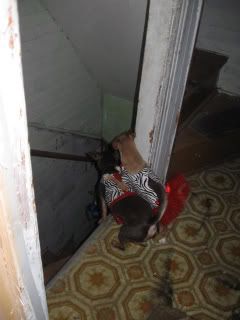 My girl Sally Jean stuffing her beautiful face with a hamburger and steamed broccoli and carrots....a girl after my own heart!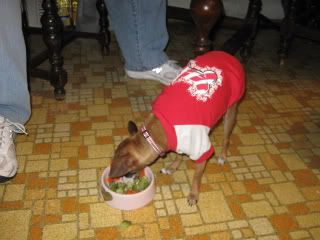 The moment I was waiting for, ever since the smell of it baking drove me crazy with desire...Mom's famously nummylicious birthday cake.
Make a wish Chewy! (I wish for lots and lots of toys, BOL!)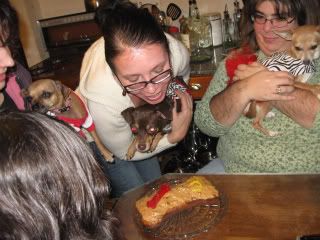 And wouldn't you know....my wish came true!
Butt, this is my favorite gift, my quacking duck (no, it has not driven Mom and Dad crazy...yet, BOL!)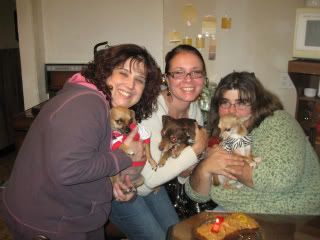 My Mom is the bestest Mom in the world because every birthday she always make sure that we feel extra special that day.