Here is a picture of our furry faces, in case you forgot what we looked like, BOL!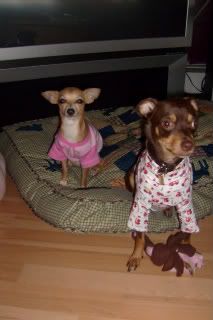 We've so missed being on here, even though we've been almost able to keep up with everyone. Our Mom

secretary has been awfully busy lately trying to get sample outfits made for the debut of Lilibell's Couture, which opens up on October 1. We are hoping that after the madness has died down that we'll be on here more often.
Butt, we decided to pop on here today because we heard through Twink that this is National Dog Week and she is having a Show Us Your Tongue contest! We have decided that Lilibell should be entered in this contest because she has the most delicious, pinkest and longest tongue for a little Chihuahua.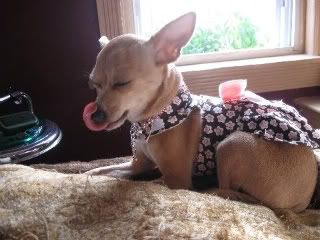 If you haven't yet, pop on over to Twink's blog to find out more about National Dog Week and the contest. We wish everyone who has entered this contest good luck!